Specialty Roofing Services
Specialty Roofing Installation and Repairs
Non-traditional roofing products can offer benefits you can't find in typical roofing materials. A specialty roof contractor like Millard Roofing & Gutter provides the materials and services needed to install or repair your specialty roofing system.
Specialty Roofing Installation
We work with a variety of manufacturers to offer multiple specialty roofing services. Hire us to install or repair the following non-traditional roofing products:
Specialty roofing options each have their own pros and cons to consider when you're making a decision. Research factors like:
Average lifespan
Weight (and how much of it your roof can hold)
Recyclability
Appearance
Durability
Weather and moisture resistance
Cost
Common types of damage
Maintenance requirements
Think about what you want out of your roofing. Do you want an affordable and utilitarian roof? Perhaps you're seeking a more attractive choice and have a large budget. During our initial conversations, we can help you decide on a roofing material with the traits you want. We understand that everyone has different ideas in mind, and we plan to help you get the option you want most for your home.
Specialty Roofing Repairs
Non-traditional roofing materials offer plenty of perks that classic ones can't. However, they can also be hard to acquire and replace. Millard Roofing & Gutter has team members who can work with numerous kinds of specialty roofing so that you don't have to settle for another option.
Nebraska and Iowa both experience all sorts of weather events, such as hailstorms and high winds, that can damage even the most durable roofing. Materials can blow away or get dents and cracks. Every type of roofing can undergo certain types of damage, and our specialists know how to identify them.
Count on the team at Millard Roofing to inspect your damage and work with your insurance company to ensure you get the coverage needed to repair your home.  Get a free roof inspection today!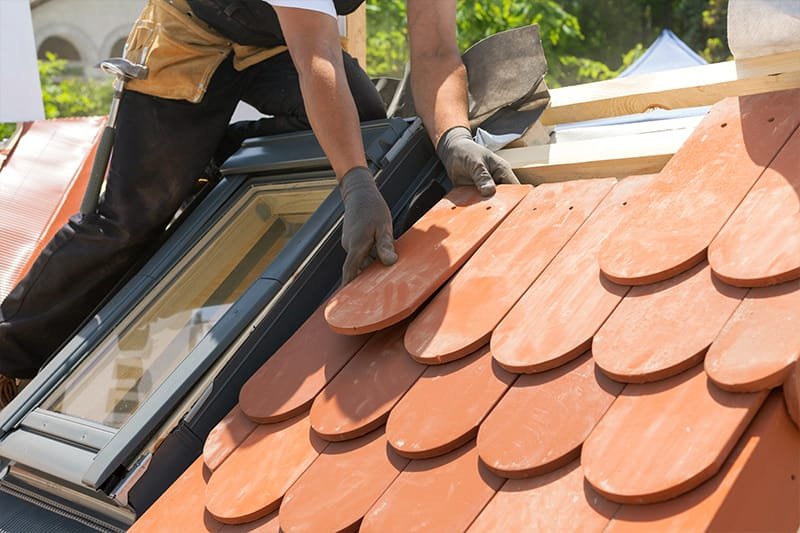 We provide timely, accurate and detailed estimates – in writing and accompanied by digital photography.

We are responsive – arriving when we say we will and completing the job on time and on budget.
We use only the best people and products — so your roof looks great, adds value and provides protection.
We work as an advocate for our clients — ensuring the recommendations we make are paid for by insurance.
Need Professional Roofing Services From A Trusted, Local Contractor?
Contact Us Today