Need help fast? Tap here to dial one of our roofing experts now!
Roofing and Siding Full-Service Contractors
Getting Your Home Back to Normal

At Millard Roofing we put our customers first. Along with supplying the best, we work hard to ensure that the product, material, and experience exceeds your expectations. Our award-winning customer service reflects the dedication each and every one of our team members puts towards rebuilding your home.
Plus, with the help of our sister companies, we can cater to a variety of your home needs to ensure the problem is fixed and won't be coming back anytime soon.
When we say "customer-orientated" we mean it. Oftentimes, when working with contractors, it means continuous back and forth between the homeowner, contractor, and the insurance companies. We take out the hassle and stress by working directly with insurance to get what you deserve. And, the best part? – we don't stop until you receive the coverage and work you need to get back to normal.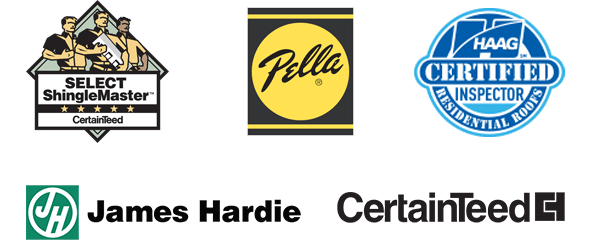 We're passionate about the materials we offer and want to supply you with only the best. We work tirelessly with a select group of trusted suppliers to ensure that we always provide our customers with trusted products that are built to last. That means a wide variety of products for your home that uphold our high standards.
Caring, hard-working, dedicated. Our team of home repair experts are eager to help you and your family home. After a storm, years of neglect, or simple ware-and-tear, we are proud to take on the task of getting your home back to normal so you can too. Don't worry – we'll take it from here.