Residential Roofing Services
Count On Us for a Job Done Right.
Home Roofing Services
Service isn't just a list of what we do. It's also a great way to describe our approach to working with your approach. In fact, service is what Millard Roofing is known for. From free inspections to well-documented recommendations and even digital photos before and after the project, we understand what full-service means. So, whether you need a contractor for a residential project, you know that our experienced and qualified team will take care of every detail – from start to finish – so you can focus on all the other things in your life that are important to you.
Whether it's the result of age or weather, a problem with your roof is the last thing you want to worry about. Our approach at Millard Roofing is to make the entire process as worry-free as possible. That's why we provide the complete range of residential roofing services, along with high-quality products from the most-trusted brands and a process that ensures your needs are met – every step of the way. No wonder Millard Roofing is one of the most-preferred roofing contractors in the area.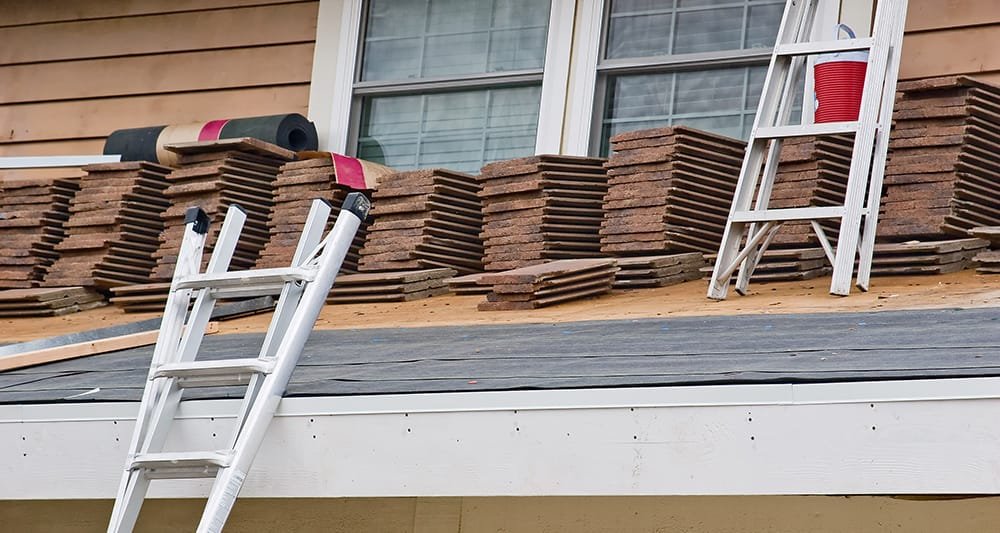 Roof Replacement
Having your roof replaced feels a lot better when you rely on Millard Roofing. We take the time to provide a thorough inspection, noting all the details of your home's roofing system, along with any other areas that may have been impacted and need attention. Most importantly, we involve you in the process – explaining our recommendations and our process, and presenting you with a variety of roofing styles and materials that look as great as they perform. From support systems, underlayment, waterproofing and venting to the actual installation and finishing details – your roof replacement goes according to plan with Millard Roofing.
Roof Repairs
Depending on the age of your roof and the extent of wear or damage, Millard Roofing is able to save you the time, expense and trouble of a complete roof replacement with our roof repair services. Our people are very thorough in their examination of the damage, noting details that others might miss – but that can impact the performance of your roof in the future. We then provide you with a written estimate and explain our findings, as well as our recommendations. Then, we get to work right away, so you can get back to your life, with the confidence of knowing that your roof will continue to protect you, your family and your home.
New Roofing
At Millard Roofing, we're proud of the relationships we've built over the years. In fact, we have customers who insist on using us over everyone else. So, when they build a new home, remodel or renovate that requires a new roof, we're often the company they call. We're happy to work with your architect or builder to make recommendations about roofing structures, materials and technologies to ensure your new roof meets the aesthetics, performance and style you desire. And, Millard Roofing ensures that our craftsmanship and expertise in the installation of your new roof will make you want to work with us again.
Need Professional Roofing Services From A Trusted, Local Contractor?
Contact Us Today