Your Local Roofing Specialists
What It Takes to Be The Best
For more than a decade, we have been the area's most-referred roofing company. That's because we haven't forgotten what's most important to you. We put quality before profit to ensure you, and your home, get the care you deserve.
It's not just our customers giving us rave reviews for our service, expertise and craftsmanship. We've also earned some of the highest ratings from the manufacturers we work with through special certifications and advanced training that continues to keep us at the top of our industry.
We provide timely, accurate and detailed estimates – in writing and accompanied by digital photography.

We are responsive – arriving when we say we will and completing the job on time and on budget.
We use only the best people and products — so your roof looks great, adds value and provides protection.
We work as an advocate for our clients — ensuring the recommendations we make are paid for by insurance.
First thing's first – we take care of our customers. In order to do this effectively, we have an entire team of sales, insurance, inspection, and home exterior experts to help you and your family. To accompany them, we've created a detailed process that ensures our customers get the work they need for the price they deserve, and done correctly – the first time.
Step 1: You contact us for a free estimate and we send an expert out to you.
Step 2: We assess all damage to find the perfect plan for you and get your home back to pre-storm conditions even if that means replacing more than just the roof.
Step 3: Our inspectors and sales teams use in-house tools to track, evaluate, and document everything your home needs. Then, we map it out using industry leading resources such as Exactmate© so you know exactly what is to be expected when it comes to cost and the extent of repairs.
Step 4: We work directly with your insurance company to get optimal coverage so all you have to worry about is the deductible.
Step 5: Our installers start work as soon as possible while we fight with the insurance company (so you don't have to!). But, sometimes they fight back. This means this last step can sometimes take longer than anticipated.


Certainteed
With hundreds of roofing options to choose from and quality standards that are recognized throughout the industry, CertainTeed is one of the most popular brands installed by Millard Roofing. In fact, we're able to provide you with choices that reflect your style and preferences, any HOA requirements and your demand for long-term performance, in even the toughest conditions.
James Hardie
There's a reason James Hardie has built such a powerful reputation for style and durability. It's the same reason Millard Roofing's sister company, Millard Siding, provides expert installation of this line of exterior products. Select from many styles, colors and details that not only enhance the appearance of your home, they provide unmatched protection – resisting the extremes in weather our region is known for.
Pella
Often, repair or restoration of your exterior requires going beyond the roof. When it does, you can rely on Millard Roofing's sister company, Millard Windows and Doors to provide quality installation and repair using Pella doors and windows. Quality construction and energy-saving technology brings practicality to styles, colors and materials that beautify the appearance of your windows and entryways.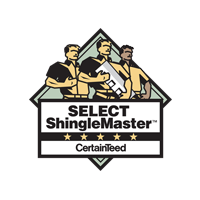 At Millard Roofing we strive to put our customers first. In fact, we always focus on quality over profit to ensure that your home gets the attention it needs. From small repair jobs to full system replacements, you can count on us to get the job done right – the first time. We work with your insurance company directly so you don't have to. Handling negotiations and adjustments, we work hard to protect your rights as a homeowner and get the coverage you need in order to get back to normal.