Wood Shake Roofing Services
Natural cedar shake shingles are a classic roofing option that adds a natural look to your home. Whether you already have shake-style roofing shingles or want to install them, we can provide a helping hand.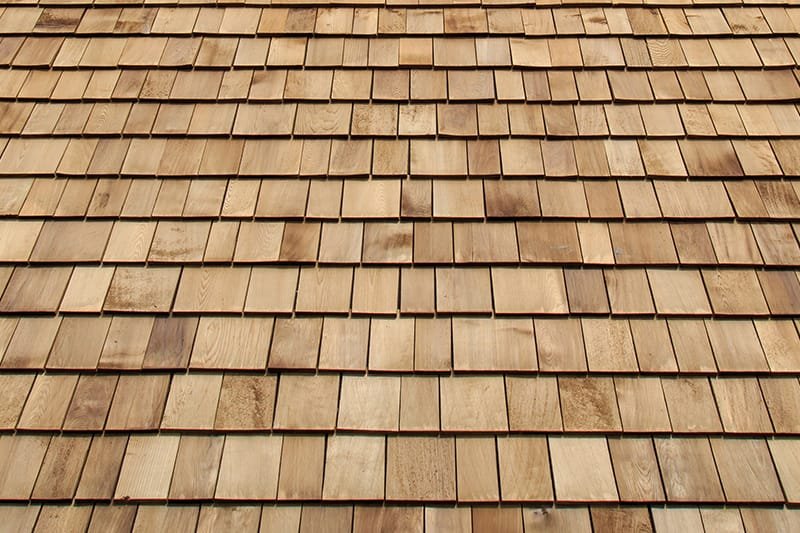 Cedar Shake Shingle Installation
People have used wood shingles and shakes for centuries. Shakes come from splitting logs, giving them an effortlessly natural look. When you replace your roofing material with natural shake shingles, you'll get:
Longevity: When treated with preservatives and flame retardant, wooden shakes can last up to 30 years.
Attractiveness: While artificial roofing material can get permanently stained, a professional cleaning can make wood shakes look brand new. Plus, you can't beat the appearance of shakes if you want a traditional home appearance.
Sturdiness: Cedar shakes can withstand wind speeds of hundreds of miles per hour without blowing off your roof.
Curb appeal: Installing natural shake shingles will make your home more marketable and raise its property value, especially if you have a historic home.
Repairs for Shake-Style Roofing Shingles
While shake roofing stays durable in many weather conditions, impacts from fallen branches or hail can still damage wood shake roofs. When a shake splits or detaches, more splitting can happen, and leaks can occur. We can work to repair your shake roof and replace damaged shakes to ensure that the underlying layer doesn't get exposed to water and other elements.
We provide timely, accurate and detailed estimates – in writing and accompanied by digital photography.

We are responsive – arriving when we say we will and completing the job on time and on budget.
We use only the best people and products — so your roof looks great, adds value and provides protection.
We work as an advocate for our clients — ensuring the recommendations we make are paid for by insurance.