Roofing Contractors – Denver
Looking for roofers in Denver? We offer our roofing and roof repair services to residential and commercial customers alike. You can count on Millard Roofing & Gutter for exceptional quality and only the best roofing products.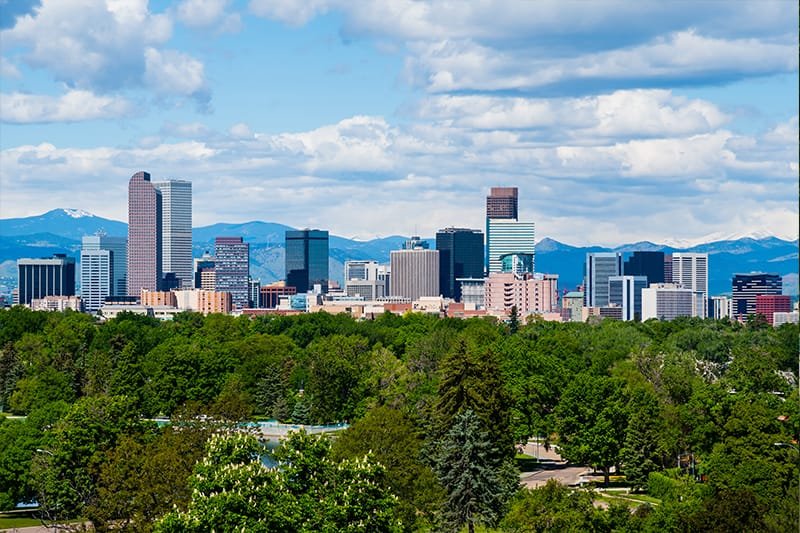 Roofing Installation
Replacing your roof doesn't have to be complicated. We have trained roofers who can install a wide variety of materials, including traditional and specialty roofing systems. Choose from roofing types such as:
Metal
Slate
Clay or slate tiles
Composite, asphalt and wooden shingles
Flat roofing
Synthetic materials
To ensure that you get the roof you want, we stock a wide variety of materials. We can also advise you on each roofing type's pros and cons before you make a final decision.
Roof Repairs in Denver
Denver and nearby areas experience hail storms and other severe weather conditions that can dislodge or damage roofing materials. These incidents cause leaking and other problems that could further harm your roof in the long term. Factors like improper installation and gutter clogging can result in similar issues. Our certified and insured contractors repair:
Leaks
Clogged gutters
Misaligned flue pipes
Metal flashing
Missing or worn shingles and tiles
Weather damage
No matter what roofing issue you have, rest assured that we'll take care of it for you.
We provide timely, accurate and detailed estimates – in writing and accompanied by digital photography.

We are responsive – arriving when we say we will and completing the job on time and on budget.
We use only the best people and products — so your roof looks great, adds value and provides protection.
We work as an advocate for our clients — ensuring the recommendations we make are paid for by insurance.