Flat & Low-Pitch Roofing Services
You can often find flat roofs, also known as low-pitch roofs, on commercial buildings or homes with a modern style. Whether you need repairs to an existing flat roofing system or want to install one on your building, the specialists at Millard Roofing & Gutter can lend a hand.
Installing Flat or Low Pitch Roofing
While what we call a "flat roof" actually has a slight angle, it can have issues with properly shedding water if it isn't installed correctly. You want to hire a team that can do the job right. We can install any of the three main types of flat roofing systems:
Single-layer membrane roof: As the latest type of flat roofing technology, single-layer membrane roofs are created from synthetic rubbers and polymers. Commercial customers love membrane roofs for their modernity and durability, and residential customers ask for them when they want the most advanced option.
Modified bitumen roofing: This type of roofing combines tar and polymers to create a roof with the strength of asphalt and the protection of polymer sheets. Modified bitumen roofs stay flexible yet sturdy in any temperature.
Built-up roofing (BUR): BUR may be the oldest type of flat roofing, but it's also the least likely to have issues with water drainage. It uses tar and gravel combined with roof felt to create a reliable roofing solution.
Repairs for Flat or Low Pitch Roofing
One of the most common issues with flat roofing is water collection and leakage. Fortunately, flat roofs also make repairs and maintenance easier to complete. Hail storms and the other kinds of harsh weather we get here in Nebraska can cause wear and tear, and eventually roof leaks. While you may be tempted to try a DIY solution, leaving repairs up to experienced professionals like the Millard Roofing & Gutter team ensures that your roof will last longer. That way, you can rest assured that you won't experience extra water buildup from a faulty fix.
To guarantee that we do the job right, we work with your insurance company to get all the money needed to complete repairs properly. Not every insurance agent understands the money and effort that go into roof repair, so many customers receive a quote that won't cover the entire project.
You can't control when the weather will damage your roof, so you deserve to have all damage from the accident reimbursed. At no extra cost to you, we will work with insurance companies for your flat roof damage. That's why they call us insurance specialists, not just roofers.  If you want to learn what Millard Roofing & Gutter can do for your low-pitch roof, get your free roof inspection today!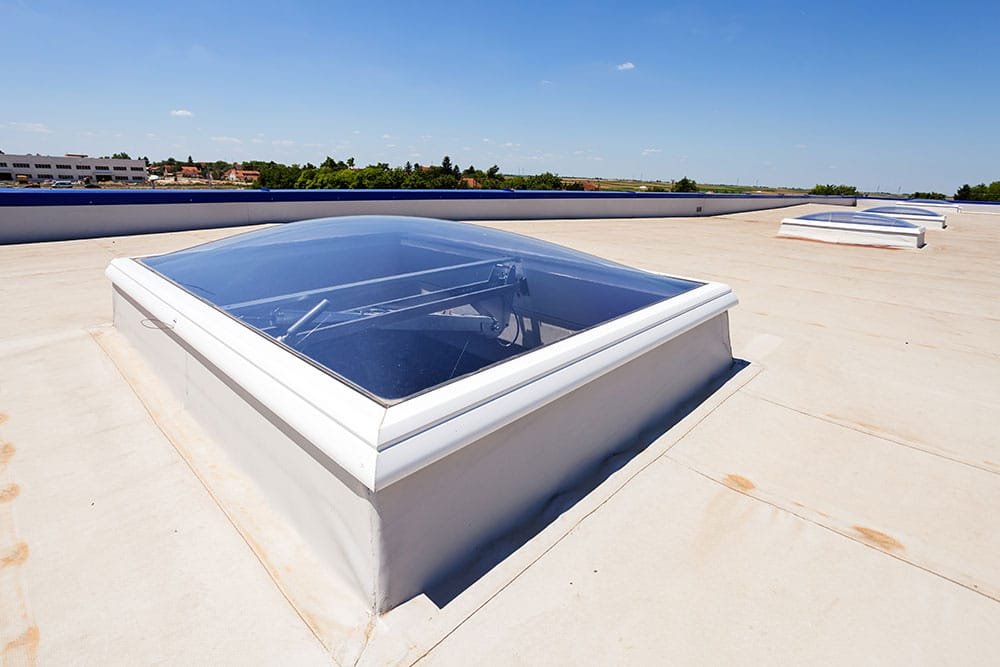 We provide timely, accurate and detailed estimates – in writing and accompanied by digital photography.

We are responsive – arriving when we say we will and completing the job on time and on budget.
We use only the best people and products — so your roof looks great, adds value and provides protection.
We work as an advocate for our clients — ensuring the recommendations we make are paid for by insurance.