In Nebraska and the Midwest, roof integrity is constantly put to the test with high winds, heavy hail storms, and strong and heavy rains. Has your roof been damaged during by a recent hail storm or severe weather? Are you not sure how much your roof has been damaged? If you're stuck wondering "What's next?", you're not alone. We understand the hardship, burden, and stress that result from a serious weather event.
At Millard Roofing, we provide comprehensive and high-quality professional roof repair for hail and storm damaged roofs in Nebraska and the Midwest. Our expert team of roof repair specialists has the knowledge and experience to repair your storm-damaged roof to maximize its lifespan — from small patches to large-scale roof repair and replacement.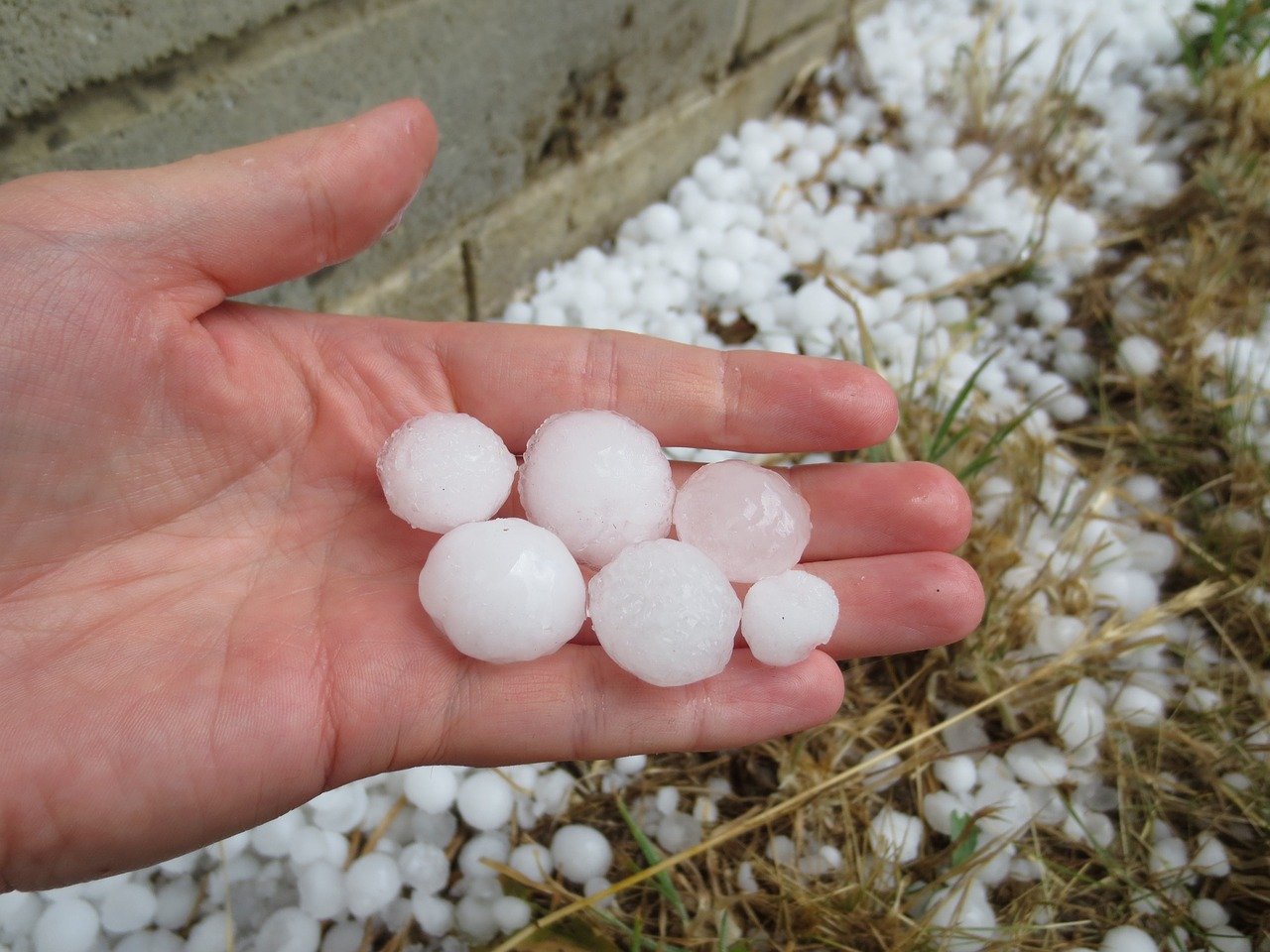 Hail Damage Roof Repair
Nebraska homes suffer from roof damage resulting from hail each year. Regardless of the severity of the damage to your roof, a simple repair can often adequately be the solution needed. If your roof has been damaged by severe hail, act quickly to avoid larger roofing problems such as structural deterioration, mold or mildew growth, or water damage.  Millard Roofing's team of experts can help you with any common roof repair including roof leaks, pooled water, punctures or holes, roof material shrinkage, damage caused hail and cracked or blistered shingles. We specialize in professionally repairing many roofing materials including clay tiles, metal roofing, composite and asphalt shingles, and wood shake. We have the proper tools to safely repair any roof, from a low slope or steeply pitched roof. 
Let the experts at Millard Roofing help you determine the most cost-effective and best solution to fixing your home's hail damaged roof.  We proudly serve residents throughout Nebraska and Iowa in the Omaha, Lincoln, and Council Bluffs areas.
Interested in learning more about our hail damage roof repair services? Schedule your free roof inspection today.
We provide timely, accurate and detailed estimates – in writing and accompanied by digital photography.

We are responsive – arriving when we say we will and completing the job on time and on budget.
We use only the best people and products — so your roof looks great, adds value and provides protection.
We work as an advocate for our clients — ensuring the recommendations we make are paid for by insurance.